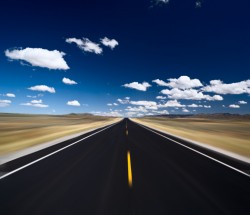 As a former member of the Board of Directors for the Association of Personnel Consultants of New York State (APCNY), I have always measured my function as a recruiter with equal importance to my ability to evolve with the ever changing, organic growth of the automotive industry.
Having been intimately involved with the metamorphosis that was the ".com" era of automotive development, and the continued result of that period; Internet marketing of automobiles, I bring a unique peak and valley perspective to the work handled at my firm.
I sat across the desk from the pioneer of automotive dealership consolidation in 1991, and have the privilege of calling that gentleman both a friend and client today.
I witnessed a speaker tell a JD Power audience of 50+ of the most successful dealers in the United States that they should seriously consider selling their automotive showrooms to other retail businesses; as in a few months automotive showrooms would no longer be a part of automotive retailing.
Often times my business is most active during the tumultuous times in our industry. As the consolidation trend progressed, Jack Young Personnel had the good fortune of working on behalf of one of the industry's Fortune 50 companies as they tried to bring their retail operations under factory owned management.
2008 brought unprecedented challenges to both the automotive industry and the search industry as well. Frequently I speak with clients and candidates who along with my company have navigated these challenges and come out the other side stronger for it.
These experiences, seen live and in person, are the foundation of what makes Jack Young Personnel the premier automotive recruiting firm in the industry. It IS NOT the idea of we've been there and done that. It is the knowledge that we see something new in the recruiting business every day, and that mirrors the excitement we witness through our automotive search projects.
As President of Jack Young Personnel Services, my firm and I are vibrantly immersed in the exciting digital and socially connected movements that make recruiting and the automotive industry the fascinating partnership today; similar to what it was back at the start in 1987.